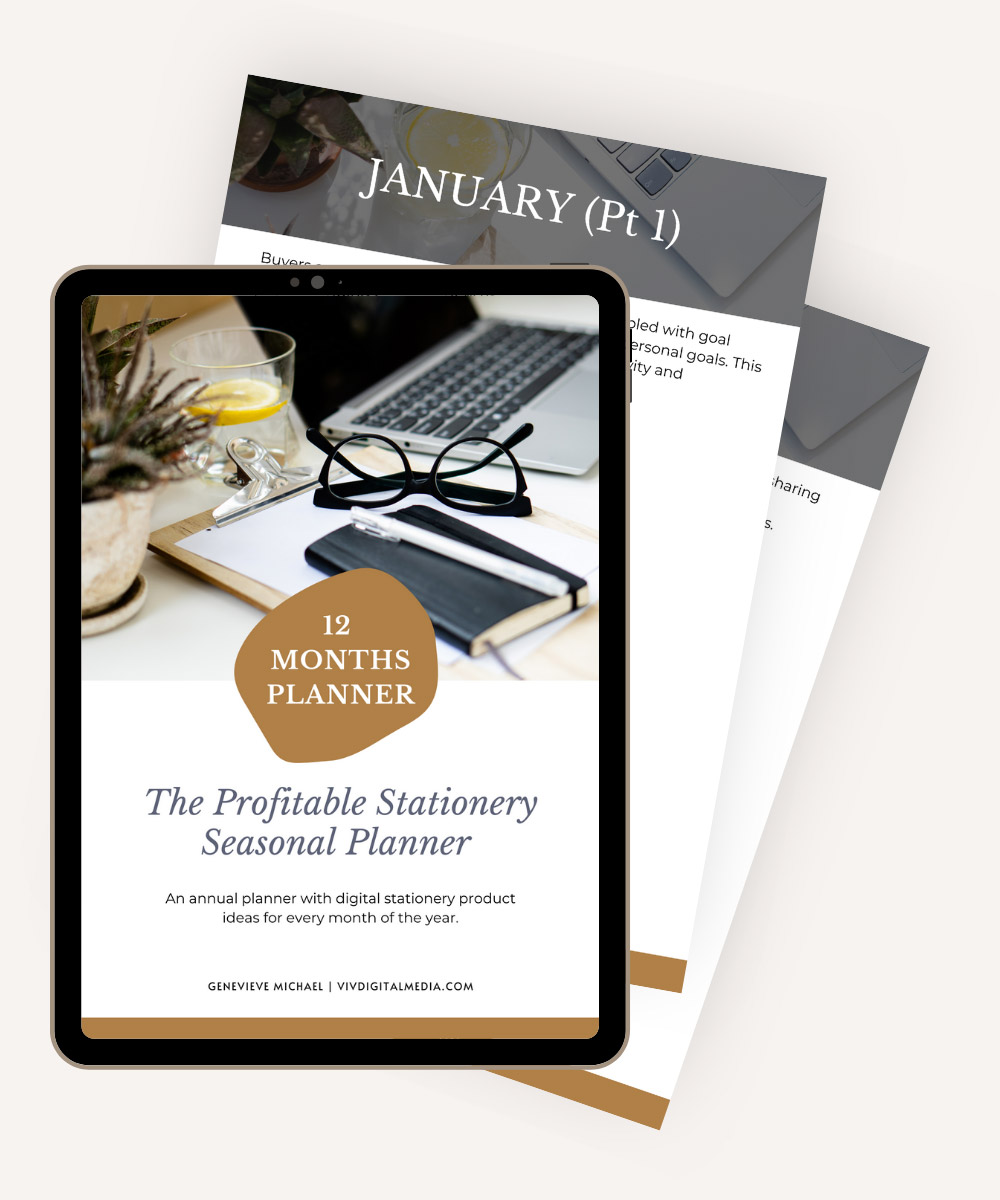 FREE PLANNER
The Profitable Stationery Seasonal Planner
An annual planner with different digital stationery product ideas for every month of the year.
This planner will help you discover best selling products for each season so that you can create and list the products on your shop.
Simply provide your email and I will send a PDF digital copy of the planner  straight to your inbox.