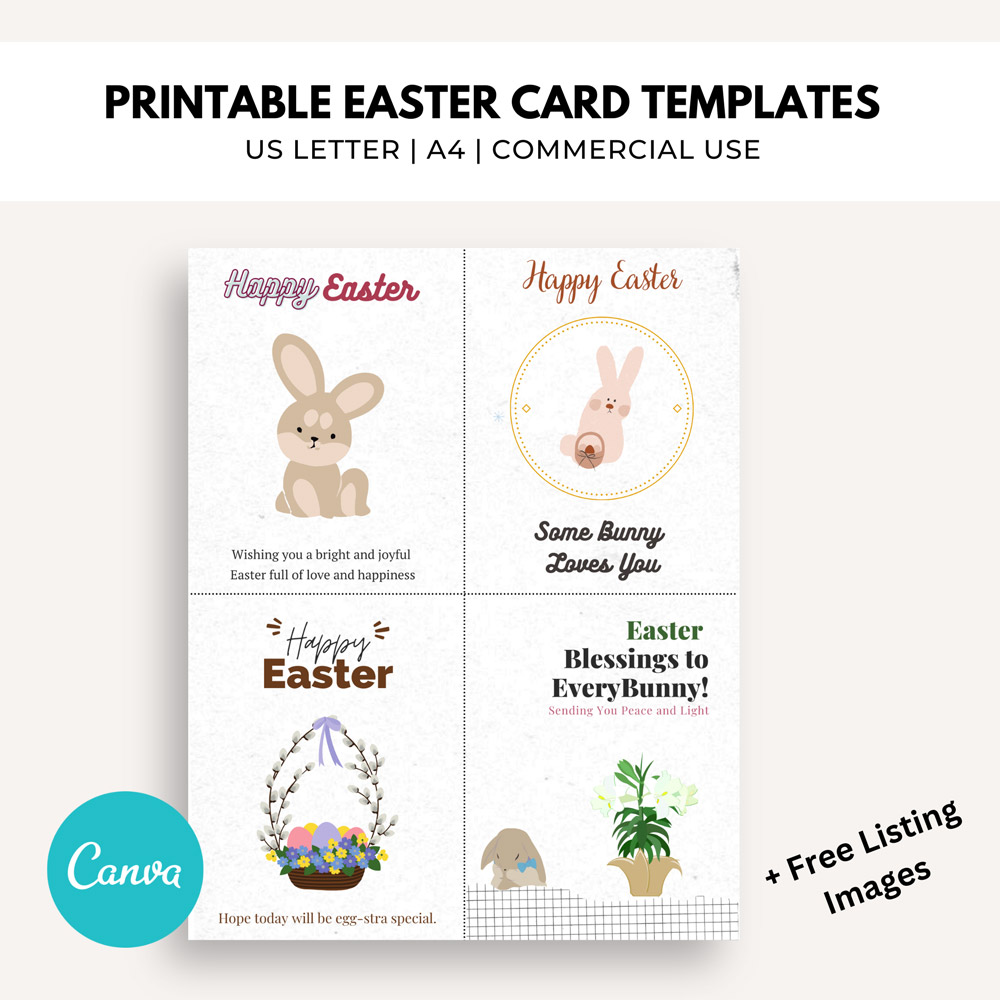 Free Canva Template | A4 | US Letter
Printable Easter Card Templates
These Easter card templates will simplify the process of creating printable Easter cards for your store.
Open the canva file, customize the design and list the print ready copy on your shop. The file also comes with free listing image templates.
There are four (4) different designs on a single page, your customers will print the file and follow the cutlines to cut the paper info four (4) different A6 sized christmas cards.