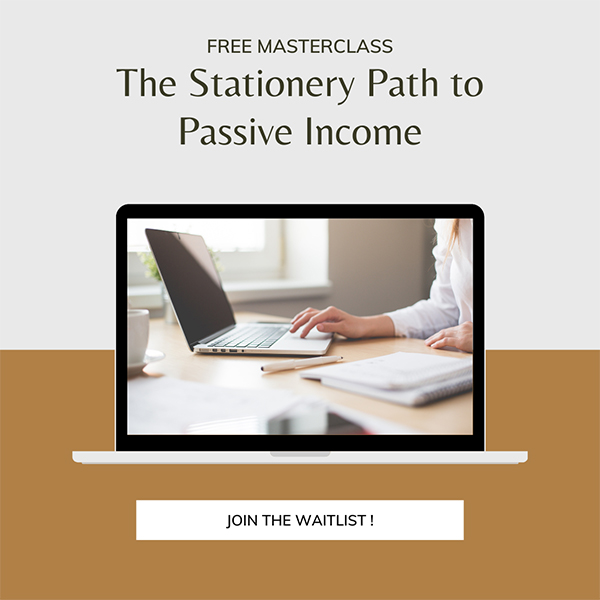 FREE MASTERCLASS – RELEASE DATE TO BE ANNOUNCED
The Stationery Path to Passive Income
In this masterclass I will be breaking down the framework and requirements for building a profitable passive income ecommerce business by selling digital stationeries online.
I will be pointing out how to pick best selling stationery products, how to create them, how to market them, the best times to list them and how to choose a suitable online platform to sell your digital stationery products.
Kindly join the waitlist to be notified once the date for the masterclass is released.